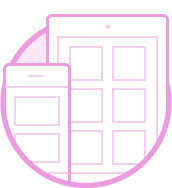 Imaging
A speciality of ours is aerial videograohy and photography. We also take beautiful ultraHD video and photos from the ground to accent your movies. Let our advanced unmanned aircraft capture exciting and valuable new perspectives of your project, real estate, inspection, training or other special event. We can capture and optimize for video for mobile internet through 4K live television broadcast. Full, in-house, audio and video editing available.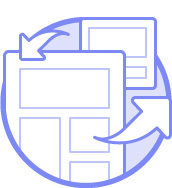 Mapping & Modeling
Using hundreds to thousands of geotagged photos, coupled with advanced imaging equipment and supercomputer processing power, we can produce 4K resolution maps, sometimes in hours. We also convert specially processed photos into fully rendered 3D models that can be exported in a variety of formats, 3D printed or even viewed in Virtual Reality. Finally, we also produce agriculture and GIS quality maps including NDVI and topographic maps.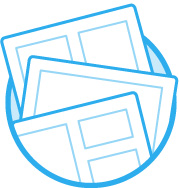 Technology Consulting
Need information about drone technology? Looking to increase the security of your network or build your first network? Thinking about adding robotics to your warehouse or assembly line? Need a working beta/demo? Give us a call! From residential clients to fortune 500's and government clients, we have over 30 years of high tech experience in a variety of fields, from hardware and software development, to risk analysis, ROI justifications and technology grant proposals.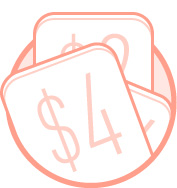 Education Services
Thanks to the great response from the Upstate community, we've pleased to announce our talented team is now available for classes, seminars, demonstrations, conferences and private tutoring; in a variety of areas, specializing in technology. We have extensive experience in both formal and informal settings and look forward to bringing our excitement and passion to you.
Andrew Cooper
coFounder, Chief Researcher and Executive Registered Agent
Mr. Cooper is originally from Ft. Lauderdale, Florida and moved to the Upstate from Pittsburgh. He is a former hardware, software and security consultant for a number of Fortune 500 companies, governments, NGO's and tech start-ups. Additionally, Mr. Cooper is the former Executive Director of TRIPIL, a large non-profit in Pennsylvania, concentrating on Civil Rights issues. Finally, in addition to rescuing animals and a fascination with the early history of NASA, Mr. Cooper is a published writer and recipient of Sony's President's Award for his development of automation and biometric technologies.
Lawrence Cooper
coFounder
Larry serves as business consultant, flight planner and 'Spotter' for most flights. Mr. L. Cooper is a serial entrepreneur with a history of successful businesses in Florida, Ohio and Pennsylvania. He is a devoted husband, father and grandfather.
Robert Loar, Jr
Lead Developer
Robert Loar, Jr is the lead developer and technology/engineering consultant for Hub City Bees. Mr. Loar has extensive development experience on a variety of platforms, including WordPress, Drupal, Newscyle Software Solutions. Robert has won numerous awards for design including Winning & People's Choice Award: SpeechWire at Hackaton: Hack the News and Second Place – Best Experience at America East for best Overall Design
Stephani Cooper
coFounder
Stephani is a former resident of West Virginia and Pennsylvania. She has extensive entrepreneurial experience in a second-generation family business, has worked in animal rescue and veterinary care, and for Amazon.com. In addition to her duties with Hub City Bees, LLC, Ms. Cooper is pursuing an education in Radiologic medicine. She has five dogs, one parrot and a husband that occupy her few free moments.
Tiffany Ford
Investor Relations
Hub City Bee's main counsel and Director of Investor and Foreign Relations, Ms Ford is a US lawyer and MBA with extensive experience in US international tax planning and a strong entrepreneurial history. She is currently working from India, where she is actively involved in animal rescue and rehabilitation.